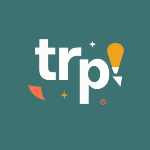 Travel Planning plugin for ChatGPT
Planning a visit to a country or city and don't know where to start?
Looking for an interactive overview of the most iconic places? Travel Planning plugin for ChatGPT guides you on this digital adventure.
How Does It Work?
Tell us where you're headed, be it a city, country, or region.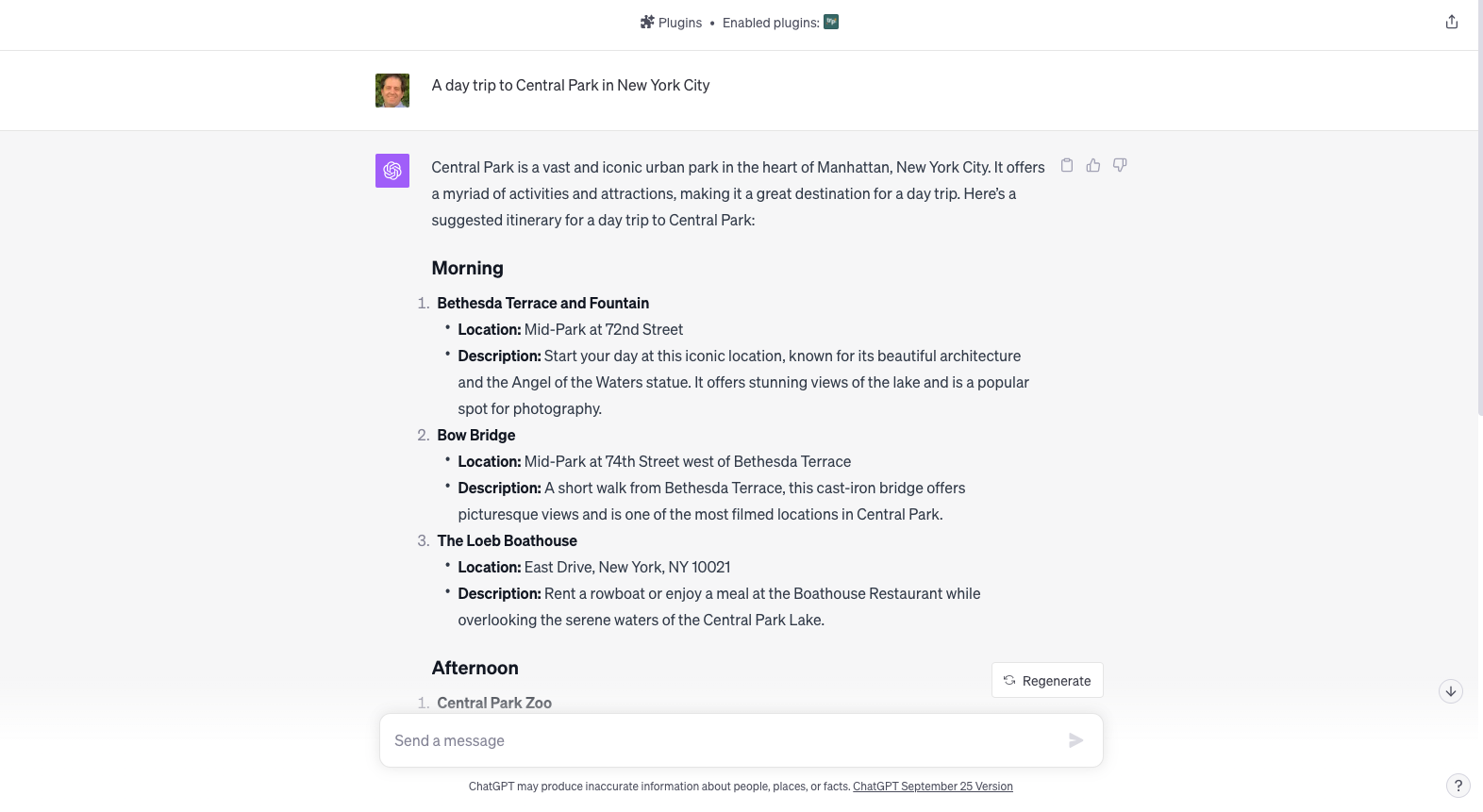 Receive Your Curated List:
Get a detailed list of the top spots in your chosen destination, each with its title and a brief description.
Get Your Interactive Map:
With your list in hand, our plugin automatically generates a web page with a global map pinpointing all the places of interest. Plus, you'll get a detailed map for each individual location.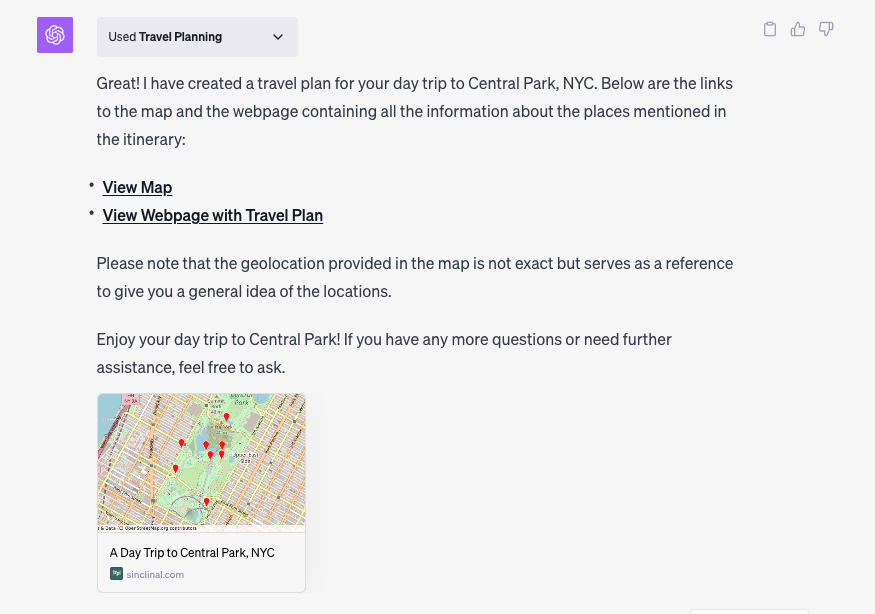 Key Features
Rich Details: Every spot comes with its own title, summary, and precise geographic coordinates.
Shareable Experience: Once your page is ready, share it with friends, family, or anyone interested in the destination. Yes, you can directly share on WhatsApp, Facebook, and Twitter with just a click.
Seamless Integration with ChatGPT: Designed to work together, ensuring a smooth experience.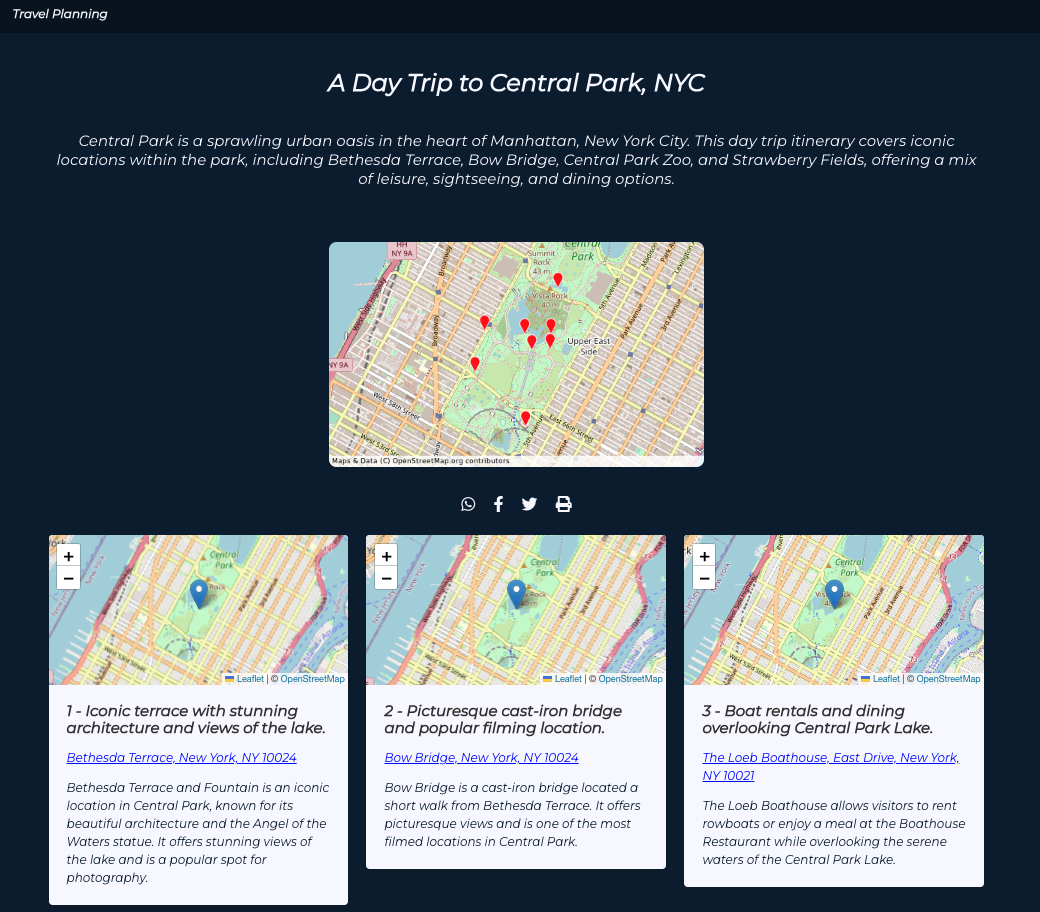 Perfect for...
Travelers and Adventurers: Plan your trip with accurate, useful info. Travel Bloggers: Provide your followers with an interactive overview of your recommended destinations Travel Agencies: Offer your clients a unique digital tool to explore their next destinations.
Embark on Your Next Digital Adventure
Discover what Travel Planning has in store for you. Plan, explore, and share with the world through your favorite social networks!